REVIVE THE STRATEGIC MARKET
data center
Have you heard about the news?
WEBUILD and its subsidiary CSC in consortium with TITANIUM SWISS GROUP wins a contract worth 131.5 million Swiss Francs
for the construction of the SAFE HOST's Data Center extension in Gland (Canton of Vaud), in Switzerland.
The extension capacity will be 18MW.
The work related to this project will be carried out by Titanium Swiss Group as part of a consortium with CSC Webuild Group.
Work is scheduled to start in July 2021 and should be undergoing for18 months.
Our mission ?
The realization of a part of the design and coordination of the work carried out by PROGENIE and LEAD CONSTRUCTIONS.
The realization of the execution work carried out by TRISAX SA, LEAD CONSTRUCTIONS,
MC METAL CONSTRUCTION, SWISS INSTALLATIONS & DISTRIBUTIONS and DELELEC.
A Data Center ?
Safe Host is based in Gland with the largest Data Center in Switzerland.
(4 sites in total in Switzerland)
At the cutting edge of technology, neutral with respect to operators, it offers a surface area of 14,400m2 and 40 MVA of redundant electrical power on the site.
This data center responds to the growing demand from companies to host their systems in Switzerland, where they benefit from the country's abundant hydroelectricity and its strong legal framework for data protection.
The site offers a business center with offices available on a short and long-term.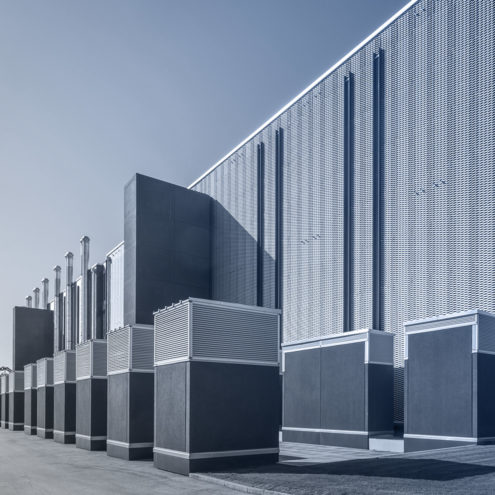 TITANIUM SWISS GROUP AND THE DATA CENTER MARKET
Over the years, the GROUP has built up its business through the construction and development of offices, administrative, industrial, commercial and residential areas or villa.
The strength of the group ? Its capability to adapt to the different types of customers.
A return to the basics since the creation of TRISAX in 1998 which was part of the TECH BUILDING SA group specialized in the interior execution of DATA CENTER.
This project revives the strategic market for TITANIUM SWISS GROUP in collaboration with well-known companies such as CSC WEBUILD.
© Service communication
Publié le 10 août 2021