PROJECT
A world leader in business consulting, KPMG Geneva trusted Titanium with this new office building in the heart of Geneva, one of the largest real estate projects in recent years. Titanium worked as a commercial contractor and thanks to its proven experience in the fit-up of prestigious finance and business companies it provided a luxurious and harmonious result.
OUR SOLUTION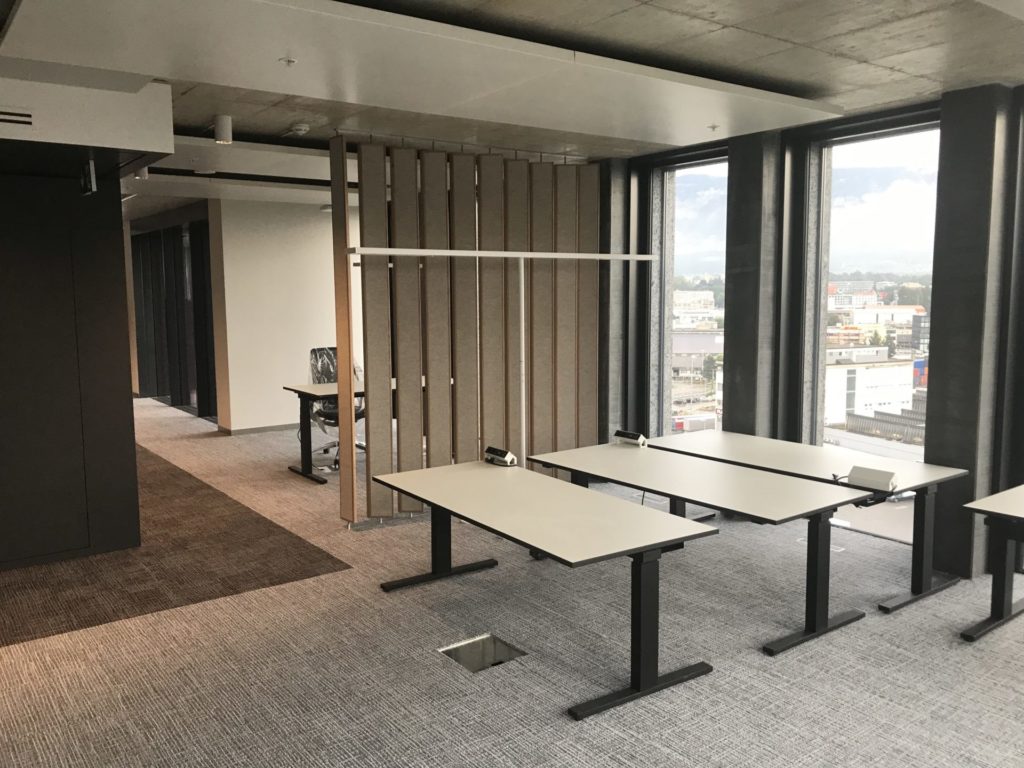 LUXURY AND HARMONY
Trisax took over the management of the entire works on this ambitious new office building as well as the interior design

.

Four floors of blank premises were completely rebuilt to create multiple office spaces. Titanium provided a luxury solution, at the cutting edge of contemporary design, for a modern, high-performance and sophisticated space. The project was delivered with differentiated spaces: conference rooms, reception rooms, open spaces and individual offices, as well as a cafeteria and computer rooms.

The project was entirely supervised in German, using the multiple language skills of Titanium, whose teams can work on international projects in French, English, German and Italian. The harmonious coordination of the teams was crucial for KPMG Geneva in handling their relocation to a new office building as well as the refurbishment of its former premises.