TITANIUM SWISS GROUP LAUNCHES ITS NEW WEBSITE CREATED AND DESIGNED BY RELEVANCE
Titanium Swiss Group is pleased to announce the launch of our new website and corporate rebranding of all the companies. Having grown significantly over the past few years into a major player in the Swiss construction industry, the team at Titanium Swiss Group decided they needed a sophisticated, modern, and user-friendly look, as well as a dynamic website to reflect our expertise and world-class offerings and to elevate themselves from the competition.
The launch of the website
The website launches this Thursday, March 5th, and aims to combine information on all of Titanium's companies, as well as showcasing leading construction management projects we have had the opportunity to complete. Additionally, the website highlights the suppliers we have exclusive arrangements with, and their preferential products. Our editorial team will be adding articles to the site on a regular basis to keep you in touch with all the latest information from each of our group companies as well as exciting new development projects taking place in Geneva. Look out for new additions to the group, as well as new services and suppliers.
The website has been created and designed by Relevance, a website creation and digital marketing agency headquartered in Monaco. Relevance was first approached by Titanium's CEO, Toni Autieri, to rebrand the group and the group's companies and to build a modern, user-friendly and informative website which would take it's deserved place on Google and other major search engines in Switzerland.
CEO of Titanium Swiss Group said: "Titanium Swiss Group is pleased to announce the launch of its new website: a modern design and a dynamic platform that reflects the image of our Swiss construction companies. It is the result of a collaboration based on exchange and trust."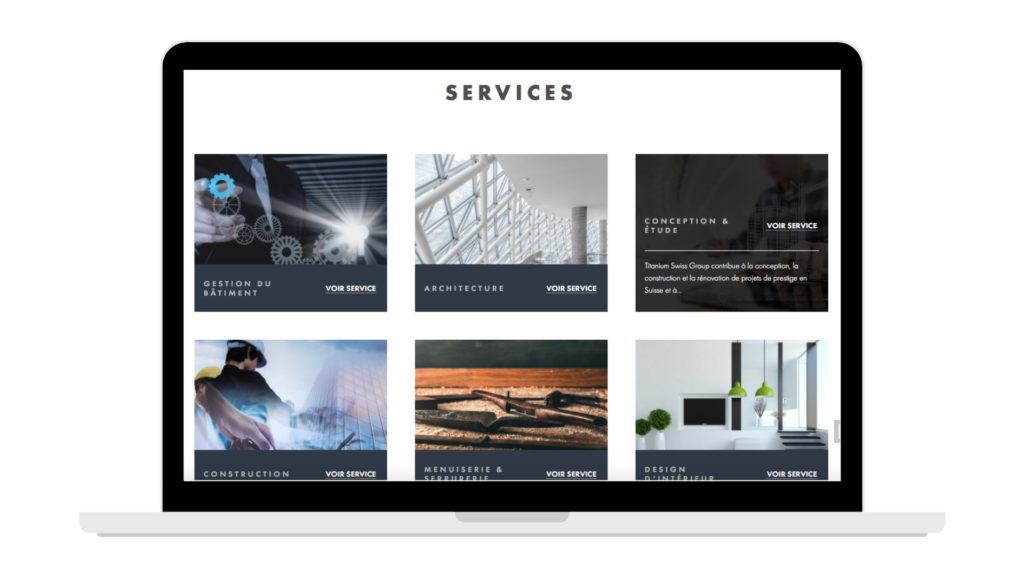 The functionalities
The website is in French and English, mirroring Titanium's local position in Geneva as well as the company's and the city's international outlook.
"The connection and communication between Relevance and Titanium was easily established despite my obligations as a CEO," Mr Autieri said. "Thanks to today's telecommunication tools, we were able to find a way to work remotely."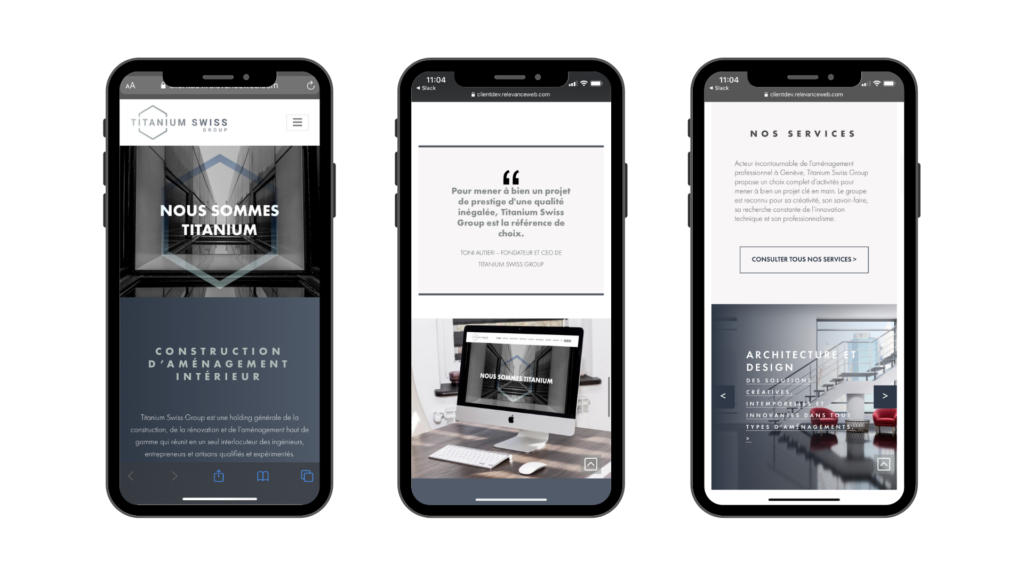 Rumble Romagnoli, CEO at Relevance said: "with Titanium Swiss Group we have a really great connection. It makes it so much easier for an agency to help promote a company or even a group of companies if you have a great connection with the CEO, and the staff. Trust is important both ways. Our team at Relevance is honored to have successfully rebranded the 9 Titanium Swiss Group companies, keeping the individuality of each company, but also uniting them into one group. I take my hat off to the design team who have masterminded the incredibly powerful and determined new look, and the development team who have built the group's first website in their history, which brings the group together in one dynamic digital platform. At Relevance we now look forward to promoting Titanium Swiss Group and helping them build for a new future online."