PROJECT
The Nestlé project was all about rethinking the multinational's production site in Switzerland. It made full use of Titanium's ability to combine design thinking with technical requirements. The aim here was to create a place of relaxation and conviviality for the staff.
For this renovation project, Titanium commissioned Trisax to install partitions, false ceilings and flooring. The integration of decorative and functional lighting fixtures creates an atmosphere of plenitude.
OUR SOLUTION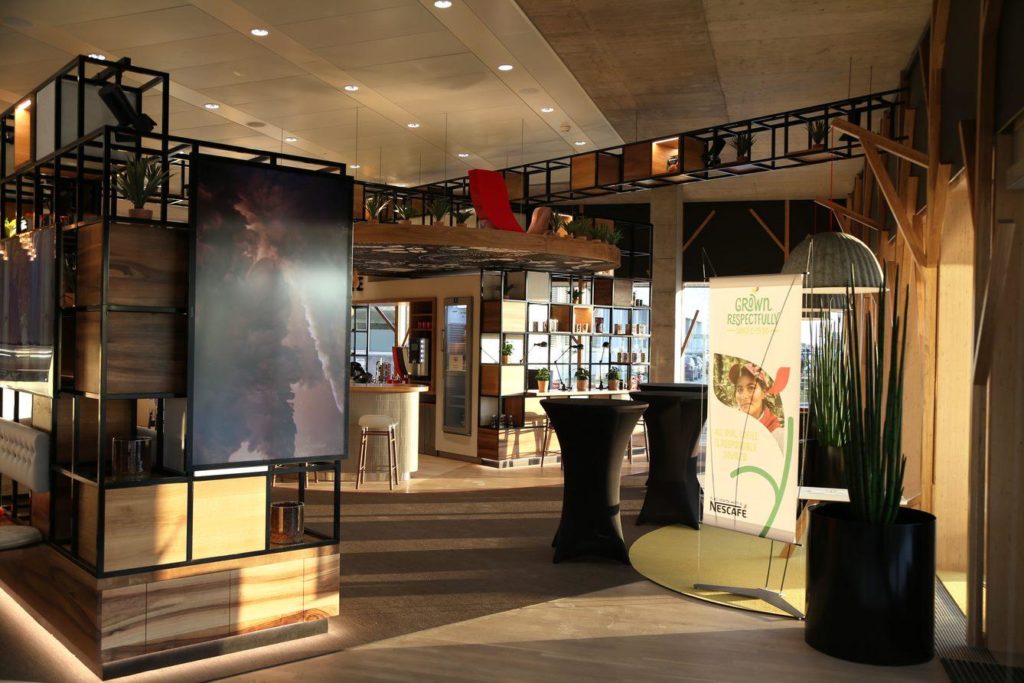 DESIGN AND PERSPECTIVES
INTERIOR DESIGN, OFFICE CONSTRUCTION AND RENOVATION ARE SPECIALTIES OF TITANIUM SWISS GROUP.
With the help of our different companies, partners and suppliers, we offer a custom service for our clients. 
In collaboration with A4 Architects & Associates, Trisax designed the premises using the rectilinear shapes of industrial metal and natural wood. The design of the furniture and its curves are enhanced by the subtle integration of the lights in the false ceiling. The play between the full and the empty, as well as the asymmetrical organisation between the high spaces around the bar and the low areas, give this corporate place warmth and evokes the art of living that founds the Nestlé house. 
The light and nuanced colours of the floor are contrasted by the choice of accessories and decorative elements in warm colours. The cozy and comfortable spaces formed by furniture with padded elements create a family atmosphere, while the metal structures offer a modern touch. The exotic imagination that Nestlé evokes is present, as well as the cosmopolitan spirit that characterises the company. More technical spaces enhance the communication elements, while integrating them naturally into the space so they don't disturb the overall harmony.