PROJECT
To meet the needs of the new generation of mobile workers through a dynamic organisation and the development of collaborative and modular spaces. To achieve this, the partitions disappear except for the central core in order to take advantage of the entire periphery to set up differentiated zones for all uses: open-plan offices, meeting rooms, project rooms, quiet rooms and recreational areas.
OUR SOLUTION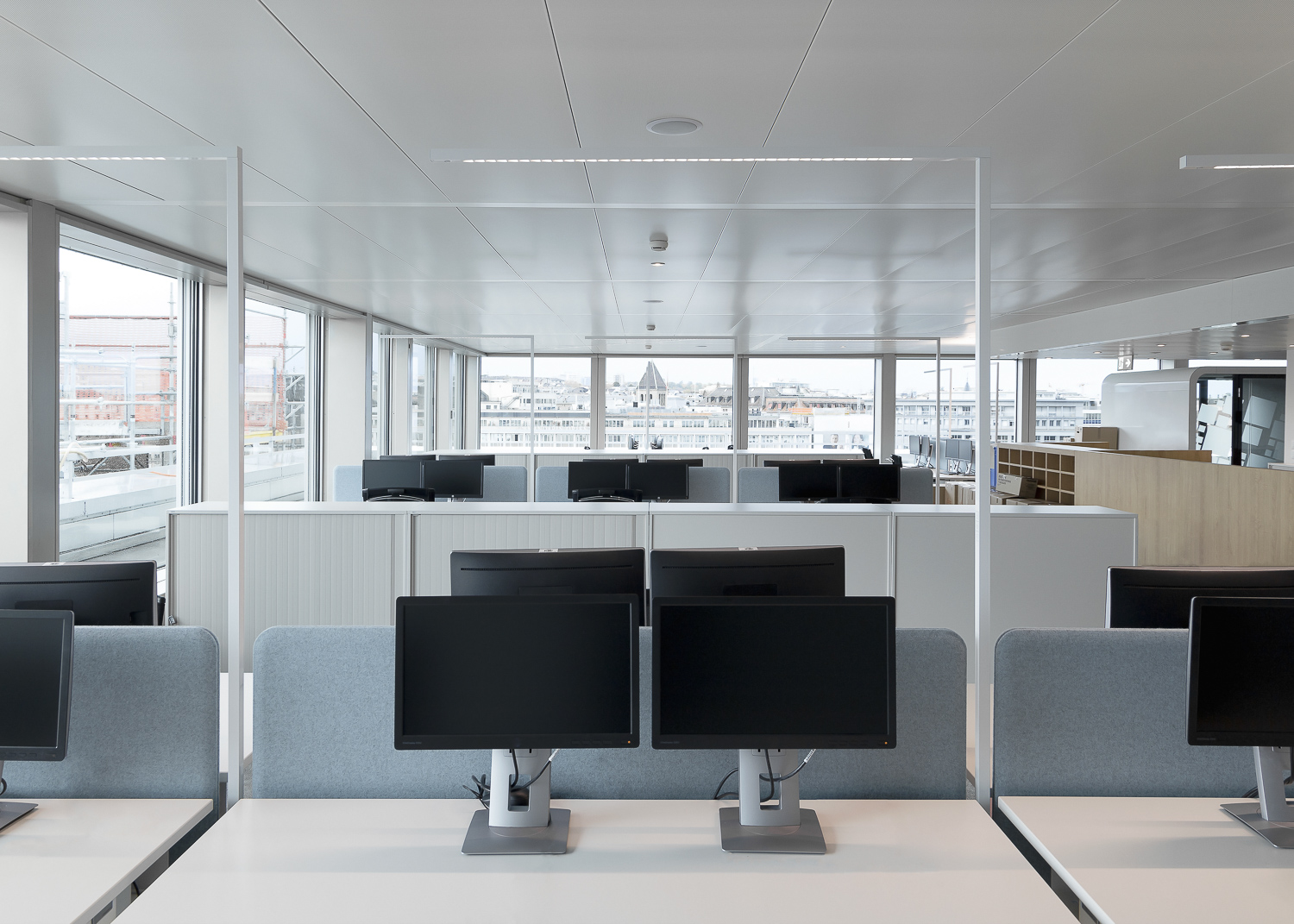 FUNCTIONAL & CONTEMPORARY
INTERIOR DESIGN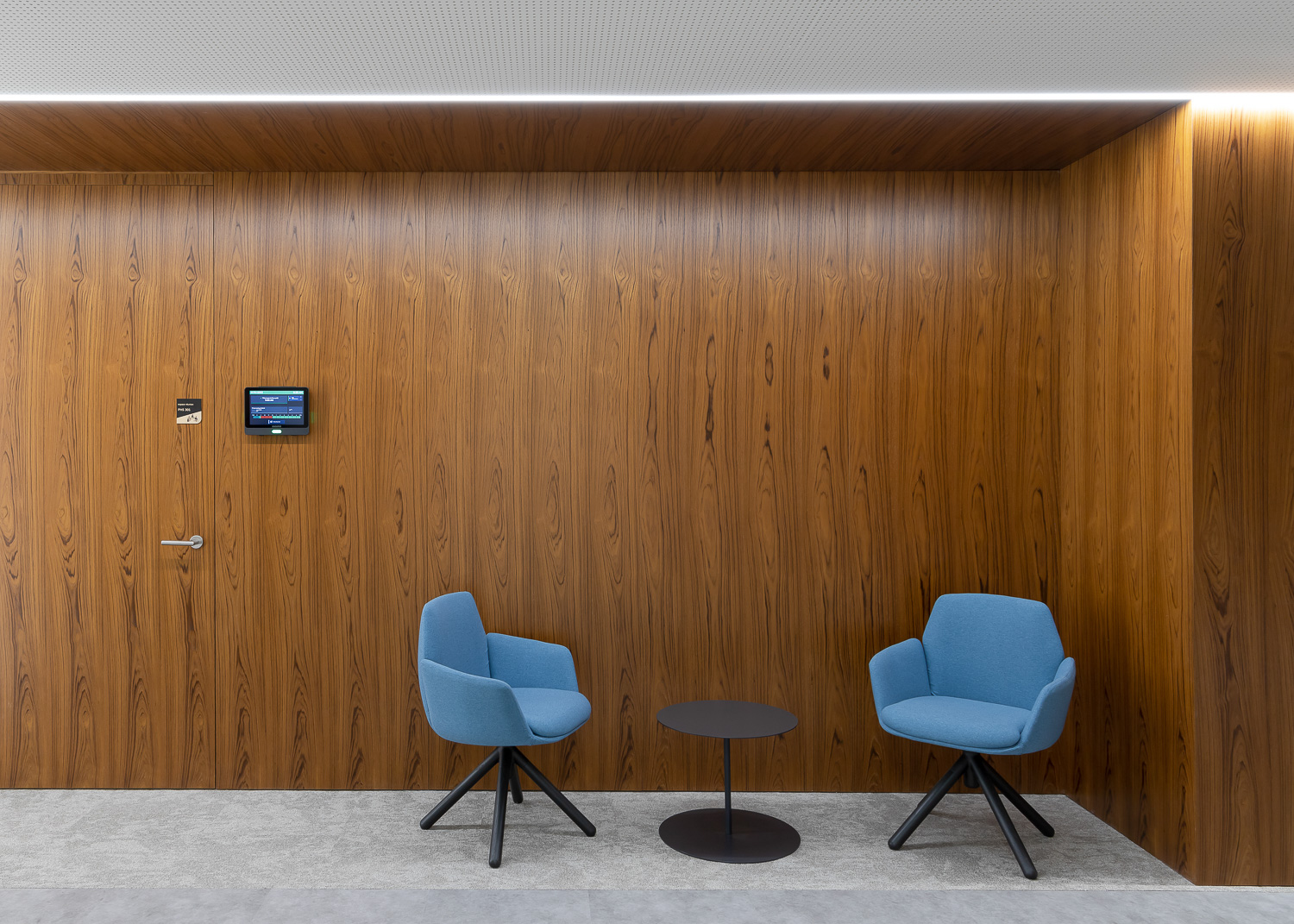 THE PROJECT INVOLVED 2 YEARS OF WORK AND ONE MAIN CHALLENGE.
To ensure that planning, costs and quality of execution were respected at all times. On 6 levels, the choice of materials and finishes was guided by the desire to maximise the contribution of natural light thanks to light and bright colours. In order to maintain the activity of the building, the works are planned in phases according to a vertical logic, with 9 to 11 weeks of intervention per floor.