PROJECT
The project and execution architect entrusted Titanium Swiss Group with the renovation and equipment of the business centre restaurant as well as the creation of a modular conference centre.
The project included successive phases such as the demolition of the existing, setting in conformity fire safety, refurbishment of electricity and HVAC, adaptation to the existing of the sanitary network, installation of a lighting in DALI, improvement of the acoustics, modification of the grounds, ceilings and openings, creation of customized furniture and installation of the furniture and the signposting.
OUR SOLUTION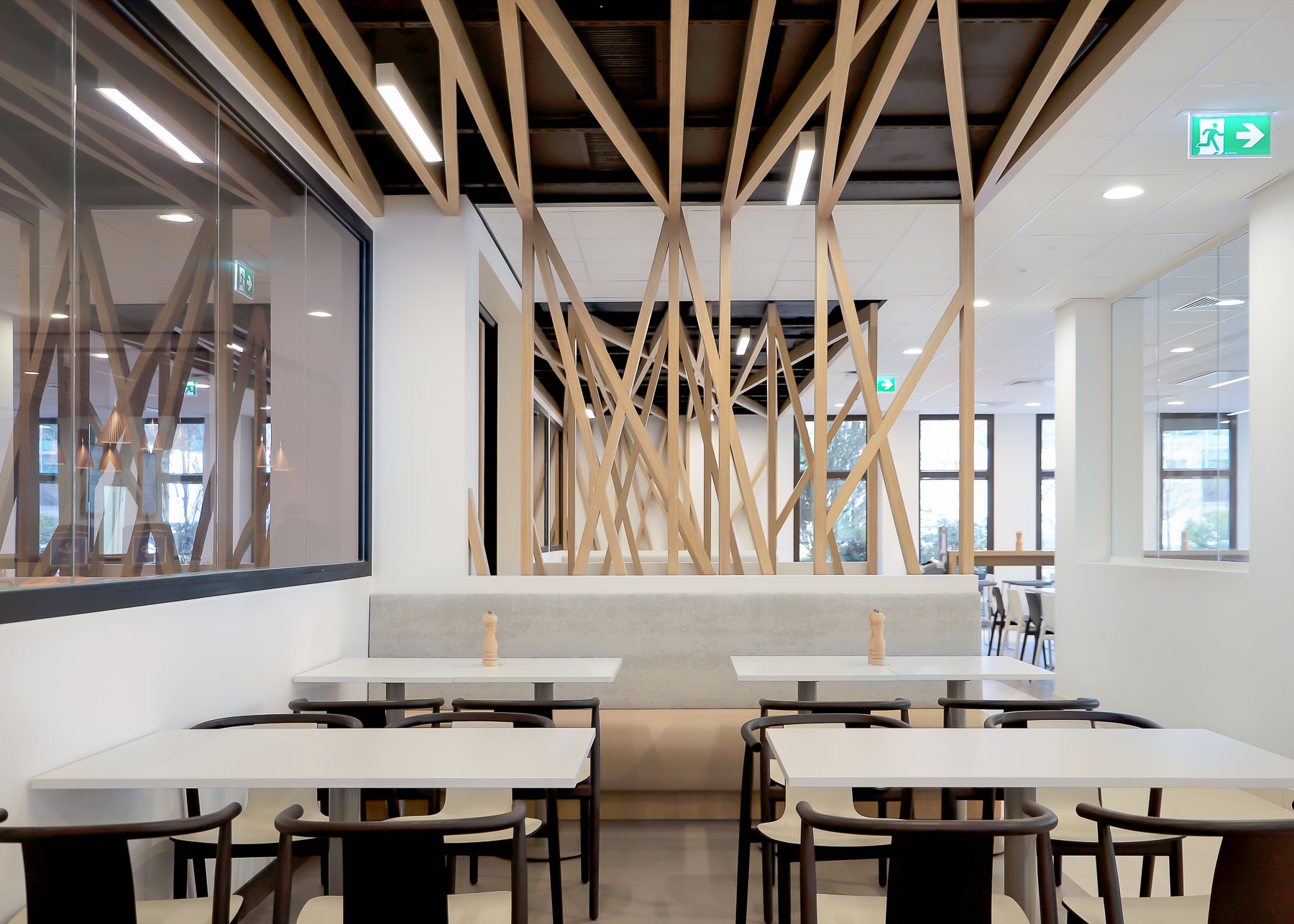 DESIGN AND TECHNOLOGY
TITANIUM PROVIDED A TOP-OF-THE-RANGE SOLUTION FOR THE LAYOUT OF THE SPACES.
Trisax took charge of the entire interior design, producing and installing glass partitions, flooring and false floors, false ceilings, joinery and maintenance.
The project was delivered after 3 years of work on a surface area of 15 000 m2.
In addition to the many challenges in terms of coordination and execution, the keystone of the project was to maintain the intimate link between technical aspects and design.