OBJECTIVES
The Sumisura Geneva project involved the construction and fitting out of a law office. It allowed Trisax to demonstrate all of its know-how in an aesthetic and practical realisation.
For this office building project, Trisax and A4 Architects & Associates worked together to create a beautiful and functional interior, inspired by the "workshop" spirit, in particular by designing custom-made glass roofs. The choice of partitions, false ceilings, technical lighting and particularly custom-made glass roofs create a contemporary space, while the wooden structure gives a complementary warm atmosphere.
OUR SOLUTION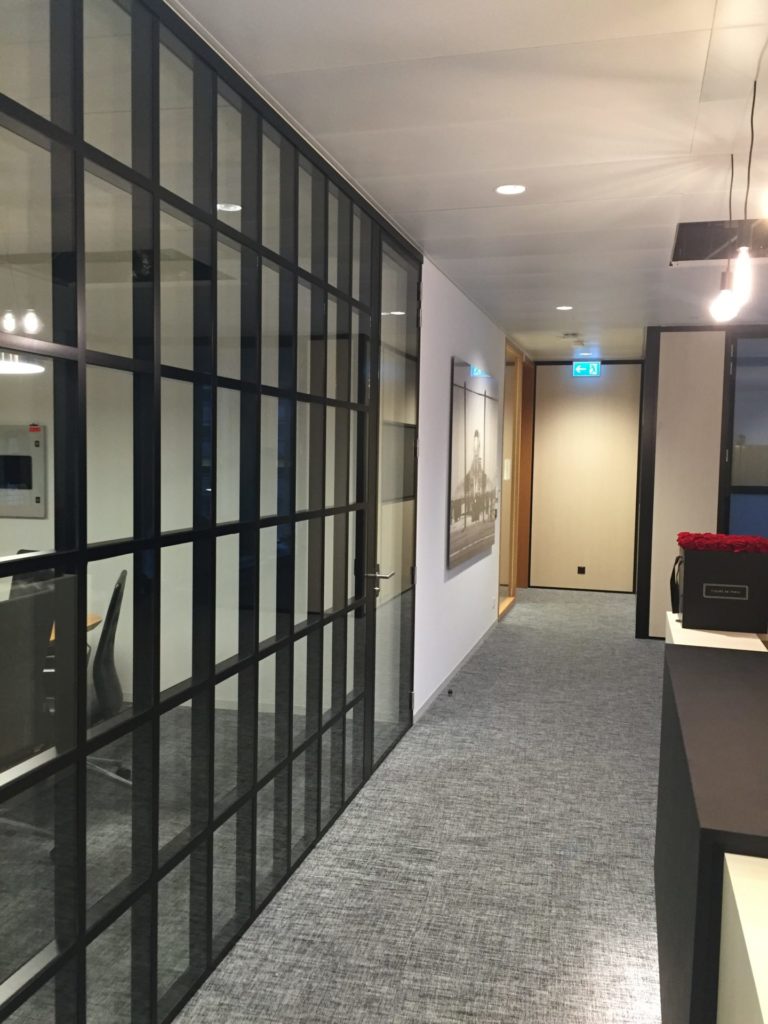 DESIGN ET PERSPECTIVES
INTERIOR DESIGN, OFFICE CONSTRUCTION AND RENOVATION ARE SPECIALTIES OF TITANIUM SWISS GROUP.
WITH THE HELP OF OUR DIFFERENT COMPANIES, PARTNERS AND SUPPLIERS, WE OFFER A COMPLETE SERVICE WITH LARGE CAPACITY.
For the Sumisura project, Trisax's carpentry service created custom furniture. This allowed all of the technological installations to be integrated to optimise the space. Not only is this solution practical, it offers an inimitable character to an office space which otherwise could suffer a homogeneous layout. The result allows employees to feel at home in a workspace that is both functional and comfortable. Trisax provided interaction spaces adapted to new ways of working, offering intimate options as well as larger rooms.
The open appearance of these conference rooms is accentuated by glass partitions with a retro metal structure inspired by the industrial style. The installation of a precision lighting system in strategic areas reinforces the warmth imparted by the wood and makes it possible to delimit the different spaces. The final layout achieved a combination of transparency, privacy and timeless design.
COME AND DISCUSS YOUR NEXT PROJECT
Titanium Swiss Group is a construction company that brings together excellent craftsmen and contractors in the field of high-end renovation, fitting-out and industrial construction under one roof.